Soft and flakey homemade sour milk biscuits are an easy recipe that require only five ingredients. Top them with butter and honey or a classic sausage gravy for a wholesome breakfast. This recipe can be made with soured raw milk or buttermilk.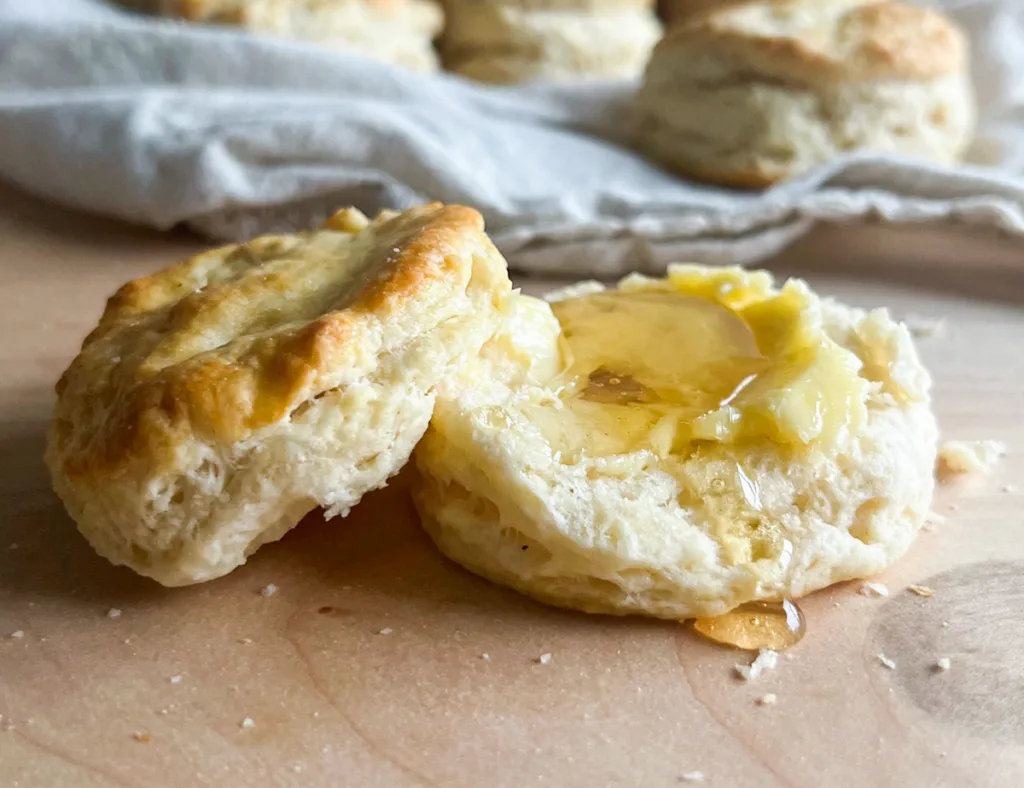 This recipe is a great way to use up soured raw milk. Unlike pasteurized milk that has spoiled, raw milk can still be consumed when it's begun to sour and still contains many health benefits. Raw milk that has soured is referred to as clabber. Before the invention of baking powder in the 1800s, clabber was used with baking soda to leaven many of the baked goods we know and love.
If your family does not consume raw milk and you don't have sour milk on hand you can easily substitute buttermilk in this recipe. Do not use pasteurized milk that has spoiled in this recipe. Pasteurized milk that has spoiled is dangerous to consume.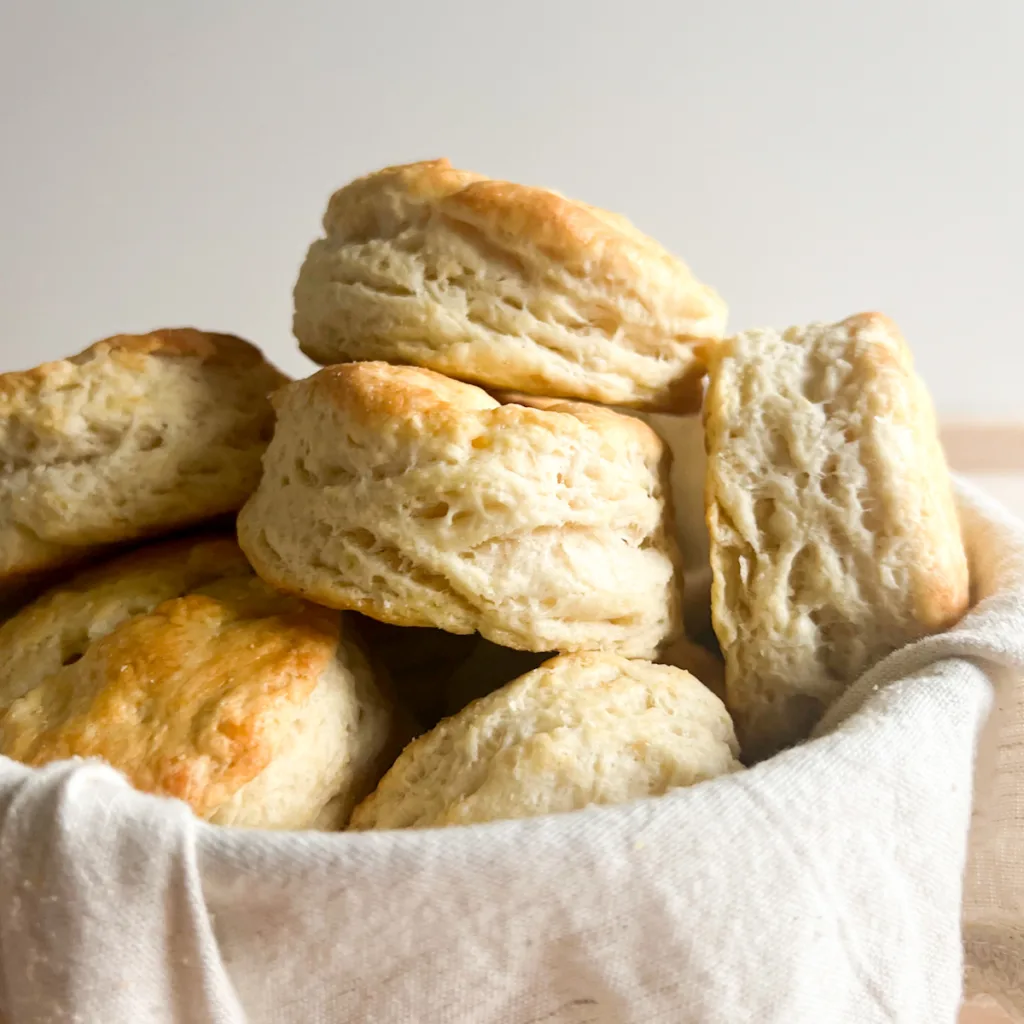 Ingredients
The Dough
All-Purpose Flour – I use organic unbleached all-purpose flour when making this recipe.
Salt – Using salt in biscuits helps to enhance the flavor. I like to use sea salt and celtic salt in most of my baking.
Baking Soda – Baking soda paired with the acids in sour milk are the leavening agent in this recipe. For best results use fresh baking soda.
Butter – When making biscuits you want your butter to be COLD. Cold butter ensures your biscuits will be tall and fluffy.
Sour Raw Milk – You can substitute soured raw milk for buttermilk. Do not use pasteurized milk that has spoiled milk!
Egg Wash
Egg Yolk – You can save the egg white and beat it in to the batter of your next batch of cookies, cake, or brownies to add extra lift.
Water – I always choose filtered water or spring water when making biscuits.
How to Make Homemade Sour Milk Biscuits
Step 1: Mix The Dough
In a large bowl, sift together all your flour, baking soda and salt. Then cut the cold butter into the flour mixture using a pastry cutter or fork until the butter resembles small peas. Pour your soured milk, or buttermilk, into the mixture just until a shaggy dough forms. Do not overmix the dough.
Tip: If you don't have a pastry cutter try using a cheese grater to shred the butter into the dry ingredients.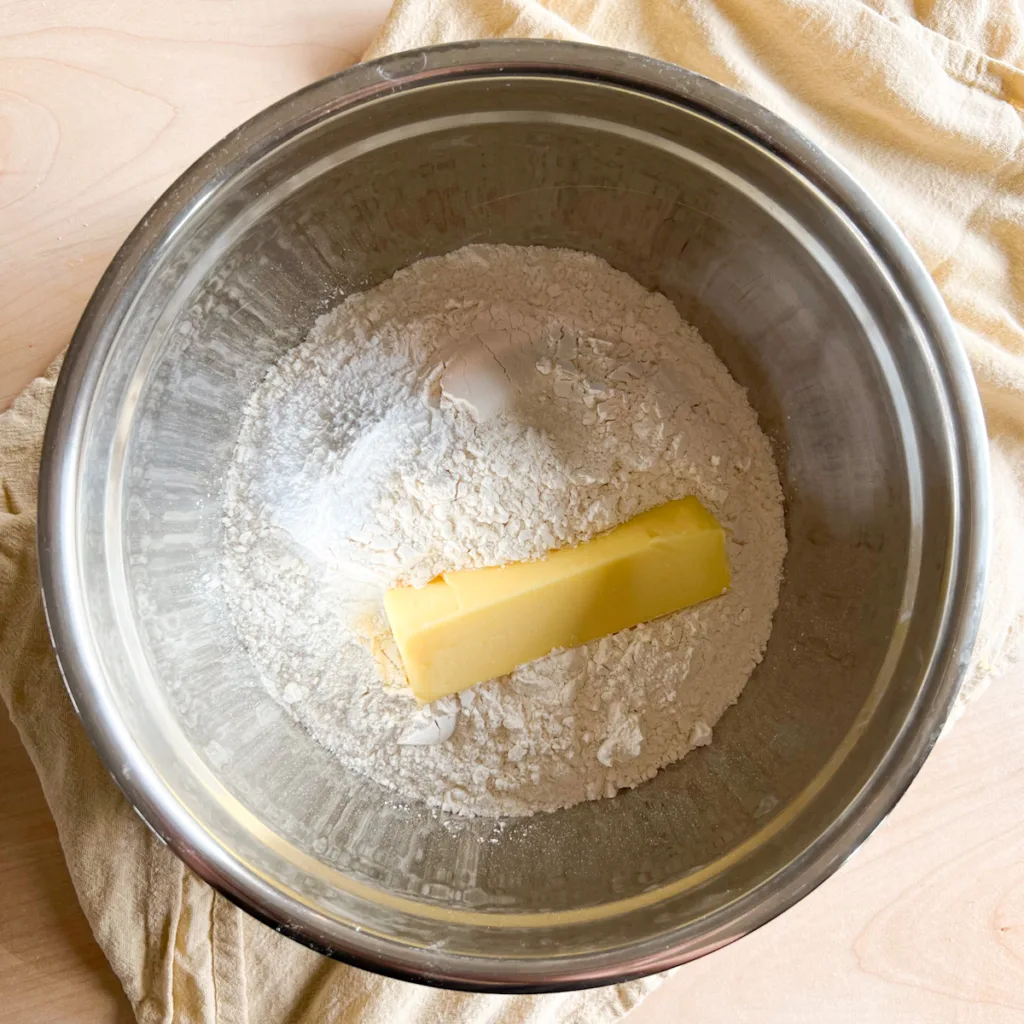 Step 2: Cut The Biscuits
Turn your biscuit dough out onto a well floured surface. Roll the dough out until it is around 1″ thick.
With floured hands, lift half of the dough and fold it into the center. Then lift the other half of the dough and fold it over the first half. Fold in the sides of the dough in the same way.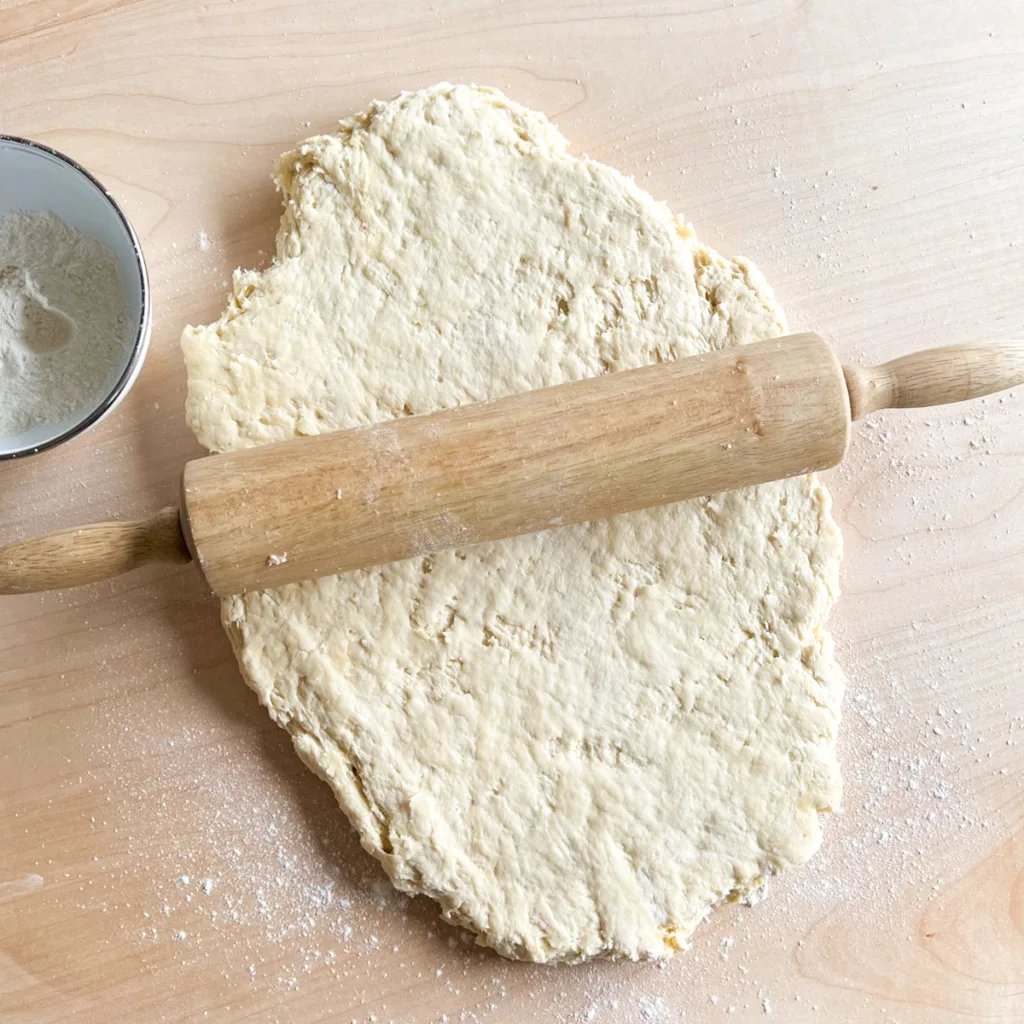 Use your rolling pin to roll the folded dough out into a large sheet about 1/2″ thick. Use a biscuit cutter and cut out the biscuits. When you can no longer cut any biscuits from the dough, you can gather the scraps and re-roll it.
Tip: If you don't own a biscuit cutter you can use the mouth of a cup, or mason jar lid to cut your biscuits.
Step 3: Bake
Whisk the egg yolk and water together in a small bowl to make the egg wash. Brush the wash onto the tops of the biscuits, then place them on the center rack of a 425°F (220°C) preheated oven to bake for 10-12 minutes. Allow your biscuits to cool for 10 minutes, then serve with butter, honey, or homemade sausage gravy.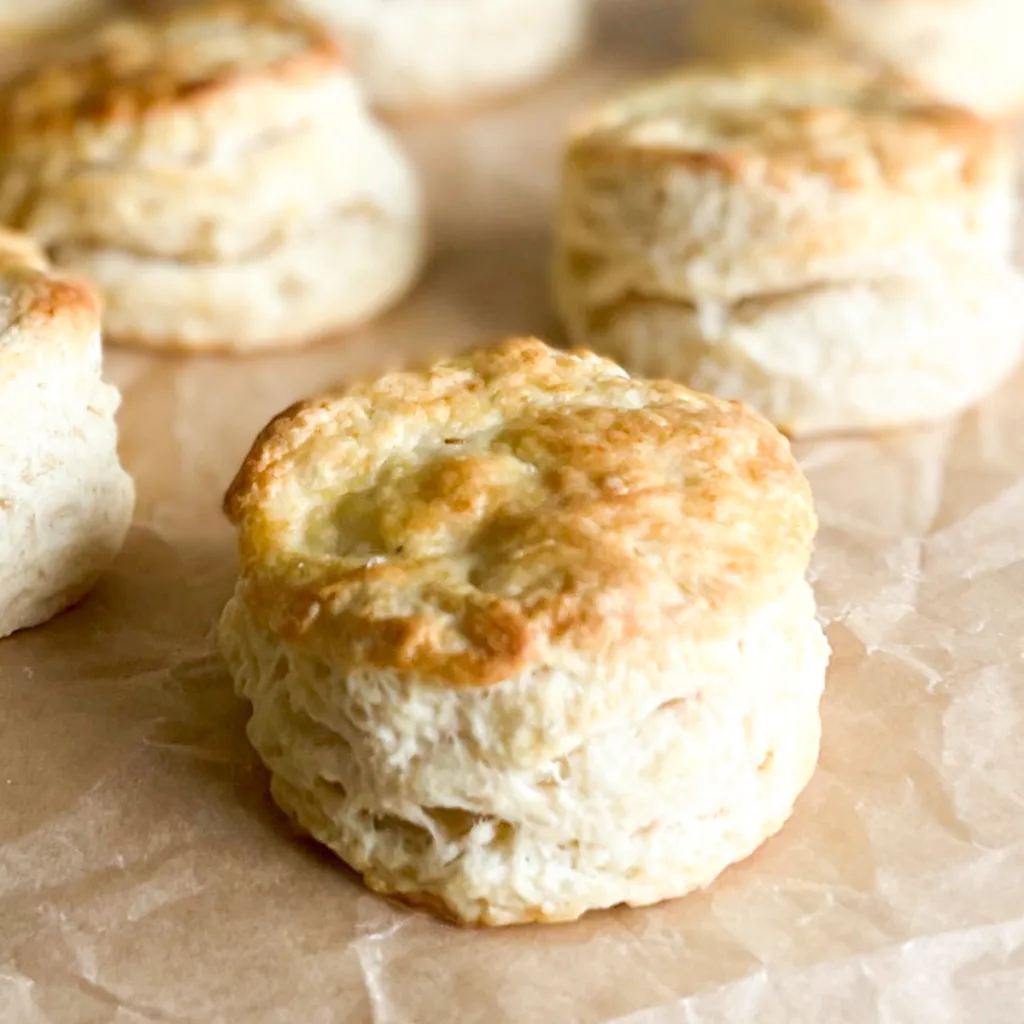 More Recipes You Might Like